Ten years after his release from prison, Israeli nuclear whistle-blower, Mordechai Vanunu, is still not free!
Ten years ago, on April 21, 2004, several hundred of us from around the world waited with great anticipation outside the gates of Israel's Ashkelon Prison, holding up signs saying, "Thank you, Mordechai Vanunu: Peace Hero, Nuclear Whistle-blower". After many years of campaigning for his freedom, the day had finally arrived:  Mordechai Vanunu would walk out of the prison where he had spent each day of his 18 year sentence (12 of those years in solitary confinement) for blowing the whistle on Israel's then secret nuclear arsenal.  We were there to welcome him to freedom.
Our excitement had been somewhat dimmed a couple of days earlier, when Israel announced a list of oppressive and unjust restrictions on the soon-to-be-released whistle-blower. These restrictions continue to this day, having been renewed each April:  Mordechai Vanunu remains under restrictions which require him to report and gain approval for any change in residence, to avoid diplomatic missions, to not speak to foreign nationals and which which prevent him from leaving Israel, a thing Mordechai has wished to do ever since his release from prison.
Since his release he has been repeatedly harassed and taken in by police for questioning.  He has served a further three months in prison for talking to foreigners, which he continues to do in spite of the restrictions.
In December 2013, an appeal to Israel's High Court of Justice against this indefinite punishment for "crimes" for which he has served his full sentence proceeded much as previous appeals had. The government, in secret testimony, persuaded the court that "the evidentiary material suggests that there is still additional privileged information that [could be jeopardized] by the petitioner."
However Vanunu has repeatedly insisted that he has no more secrets to tell, including in his first public statement to the throng of international reporters gathered to cover the moment that he emerged from prison on April 21, 2004.  He shared all that he knew with UK Sunday Times journalists back in 1986 (information that is now more than 28 years old) – giving the world its first photographic proof of Israel's clandestine production of nuclear weapons at the remote Dimona factory where he had worked as a technician until 1985.
He strongly believed that in a democratic country, people have the right to know what their government is doing, and, after examining his conscience, felt it was his responsibility to share the information he had.  On the eve of publication, Vanunu was lured from London to Rome by a Mossad agent, where he was kidnapped, drugged and bound and put on a freighter to Israel. A secret court convicted him of espionage and treason.
We believe that Mordechai Vanunu is a hero for his courageous act of whistleblowing, not a traitor or a spy.  And we think it's likely that Israel would view a potential Iranian nuclear whistle-blower in the same light.  In any case, it is time for Israel to stop this endless persecution of Vanunu.   He is currently living in East Jerusalem, but very much wishes to leave Israel and start a new life.
As we continue to work for a nuclear-free future, we invite people around the world to join us as we call on Israel to do the right thing, morally and legally, and finally lift Vanunu's restrictions without further delay, ten years after the original court-imposed sentence for his "crime" has expired.  Mordechai Vanunu must at last be given his freedom.
Signed:
(Israel) Yehuda Atai, Ronnie Barkan, Rayna Moss, Gideon Spiro, Meir Vanunu
(UK) Yasmin Alam, Pat Arrowsmith, Geoffrey Austin, Ben Birnberg, Margaret and Jacob Ecclestone,  Paul Eisen, Jay Ginn, June Hautot,  Ben Inman, Bruce Kent, Bruce Mackenzie, Carmel Martin, Jenny Morgan,  Adeline O'Keeffe, David Polden, Ernest Rodker, Sabby Sagall, David Smethurst, Ben Soffa, James Thackera, Barry White
(US) Barbara Beesley, Felice Cohen-Joppa, Nick and Mary Eoloff, Ken Hannaford-Ricardi,  Art Laffin, Daniel McGowen, Mary H. Miller, Ronald H. Miller, Kim Redigan, Grace Ritter,  Scott Schaeffer-Duffy, Jeanie Shaterian
(Ireland) Kevin Cassidy, Barbara Fabish, Mairead Maguire
(Norway) Fredrik Heffermehl
(Japan) Shinji and Ryoko Noma
(Australia) Phillip Mudge, Rev. David Smith
.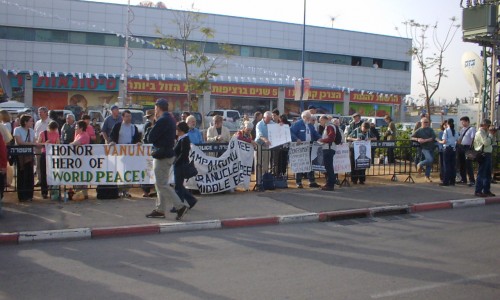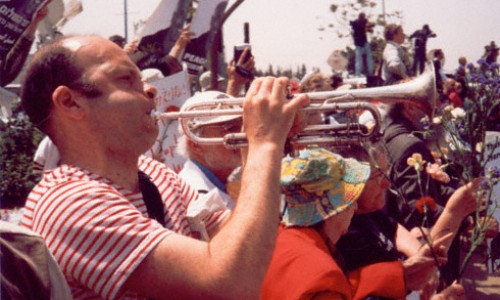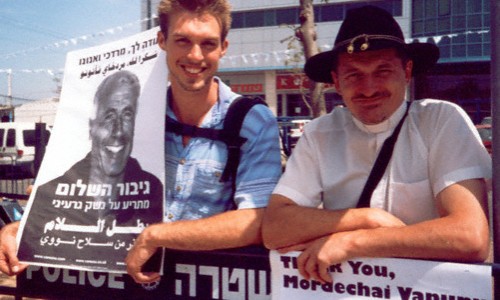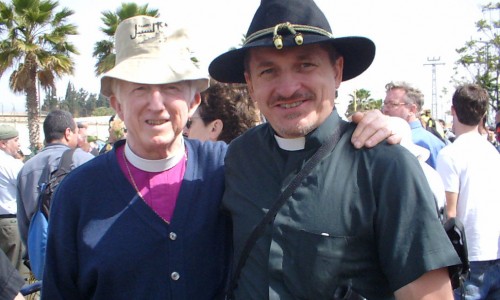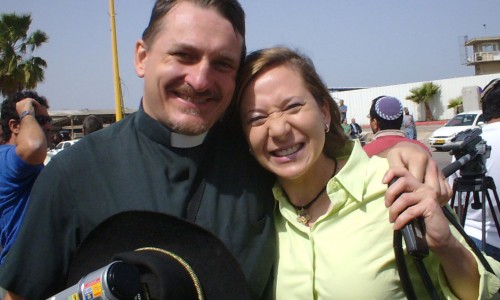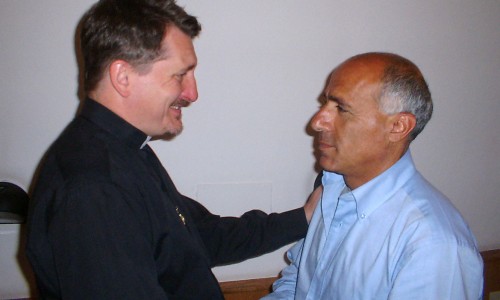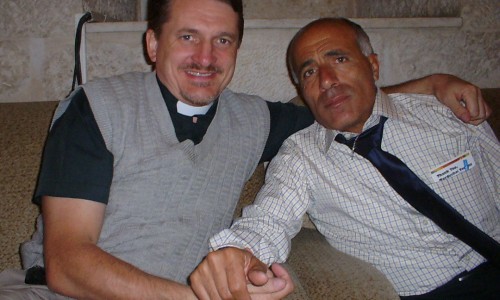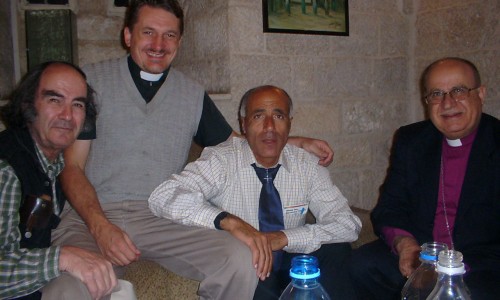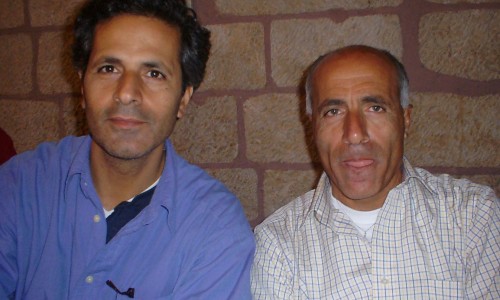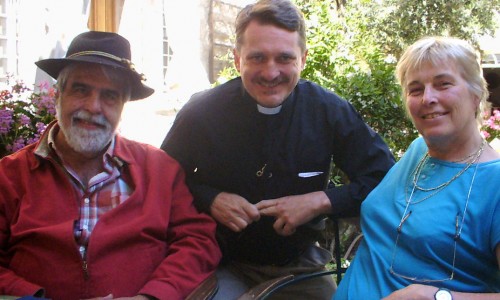 Filed under Israel and Palestine by Father Dave on May 2nd, 2014.